Small camping in the countryside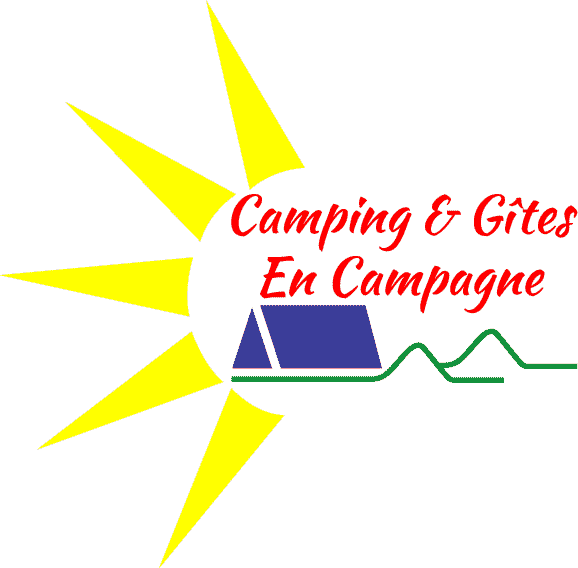 Welcome to our small camping in the countryside! This is the holiday address to relax and enjoy the French countryside. Ideal for those seeking tranquility and for families with young children. Our camping is small-scale and there is a friendly, relaxed atmosphere. It is a pleasant family campsite, which consists of 29 very spacious camping pitches, seven gîtes (holiday homes) and a rental tent. Furthermore, there is a large swimming pool and a children's pool. On the terrace is "Le Nez de Cochon", our food truck, where you can enjoy a nice meal. Free WiFi is available in the comfortable lounge area.
Camping & gîtes En Campagne is located 35 km from Limoges in the Charente-Limousine region. It is a sparsely populated, rural area, without mass tourism. Yet, it is a surprisingly interesting area with a rich culture and history, where there is much to experience.
Opening hours and reservations
Open all year round!

For the high season, advance reservation is advisable. If you have any questions or if you want to make a reservation, please contact us; we will respond within 24 hours. You may also reach us via Facebook Messenger.

tranquility, children and "joie de vivre"
Camping & Gîtes En Campagne is a small camping in the French countryside for those seeking tranquility. You can walk or cycle here – enjoying the fresh air, the space and the beautiful weather – without meeting anyone.
Moreover, it is a true paradise for young children. They can make new friends, pick flowers, play in the playground (swings, slide, trampoline, sandpit), use all the toys and children's bicycles available, catch lizards, gather wood to roast marshmallows on the campfire in the evening and of course splashing around in the children's pool.
There is also plenty to do in the area for people of all ages: authentic villages, the convivial (farmers) markets with local products. Enjoy the real French "joie de vivre", escape the crowds and enjoy the outdoors and the feeling of space!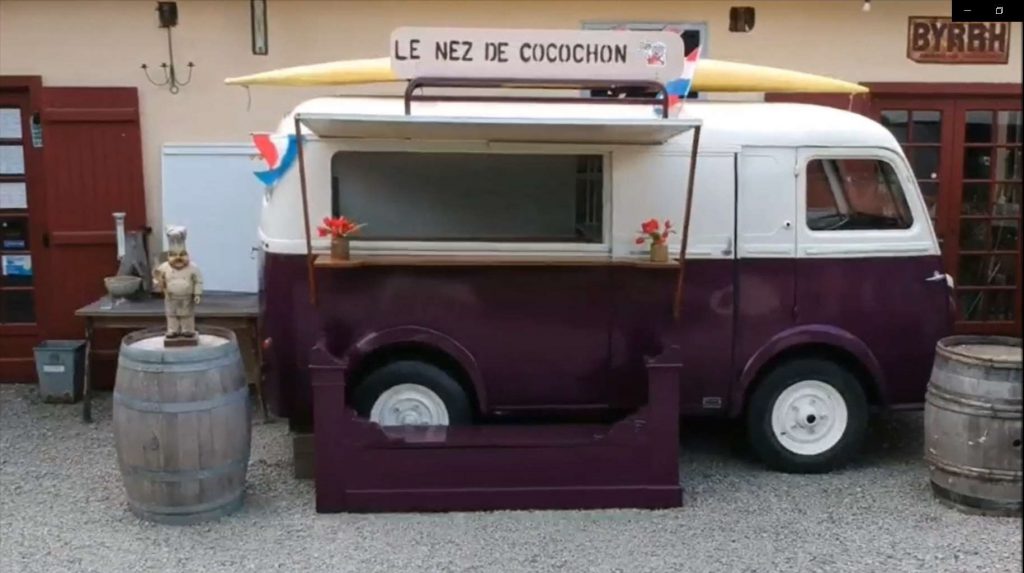 Bread service, food truck and pizza
It is a short drive to the nearest supermarket, but we provide a bread service every morning and the food truck is open almost every evening. We bake freshly topped pizzas at least once a week in our wood-fired brick oven. On the terrace is our "Nez de Cochon" . That is the pet name for the Peugeot D4 from 1959, which we have converted into a food truck.
Here we serve snacks, simple meals and ice creams, which you can enjoy on the terrace, or which you can take with you to your camping pitch or gîte. Please let us know in advance if you would like to eat on arrival. If you order the night before, we will bring you fresh bread, croissants and chocolate rolls in the morning. Or you could enjoy a full breakfast in our restaurant. For € 6,50 per person we serve fresh bread, croissants, chocolate rolls, jam, Nutella, coffee, tea and orange juice.
Swimming pools
The swimming pool area on En Campagne is fully fenced and equipped with a child lock. Children can only swim and play here under parental supervision! The water is heated with solar panels. We check the quality of the water every day. In the pool area there are two swimming pools. There is the large, 8-cornered pool of 36 m2 and 1,40 m deep. Then there is the kiddie pool of 8 m2 and 0,7 m. deep.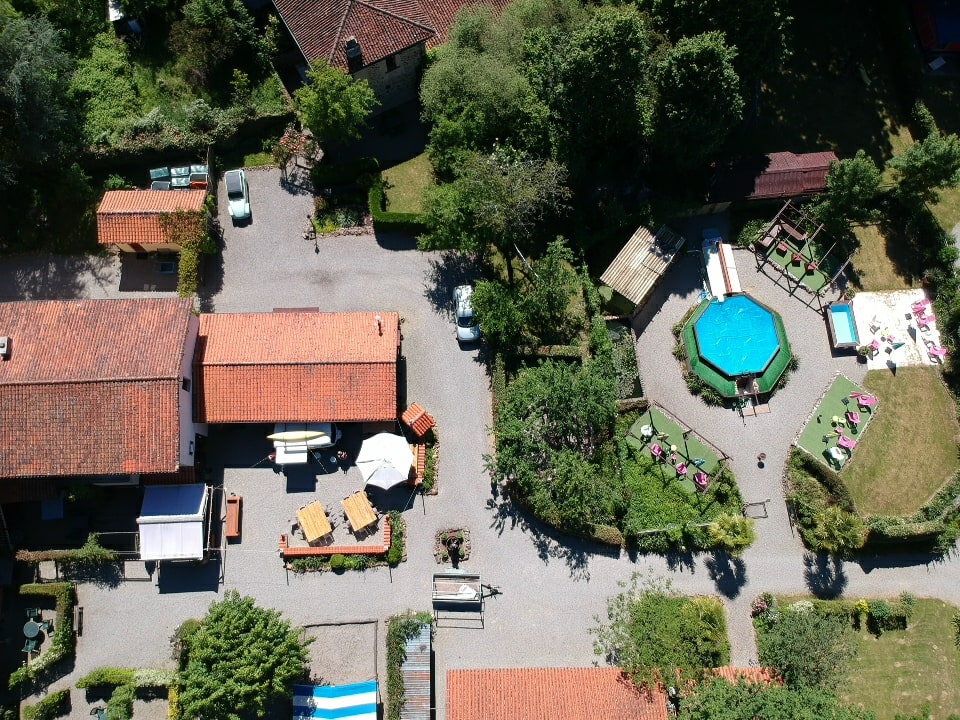 Dogs
Dogs are very welcome here. If you want to bring your dog (or other pet) into a gîte, we'd like to know in advance. Pets have plenty of room here to enjoy the holiday too. Poop scoops are available to clean up "accidents".

Respect nature
Peace, space and nature are important characteristics of our small camping in the French countryside. We would like to keep it that way and that is why we ask our guests to participate in ecologically responsible camping. Be economical with water and electricity, do not use air conditioning and separate your waste. It is also important to know that we discharge into a septic tank, in which our waste water is purified by bacterial decomposition. This does not work like the "normal" sewer. Therefore, do not rinse items such as sanitary towels, hygiene wipes and baking grease through the sink, toilet or shower drain.