Cycling with a "normal" bicycle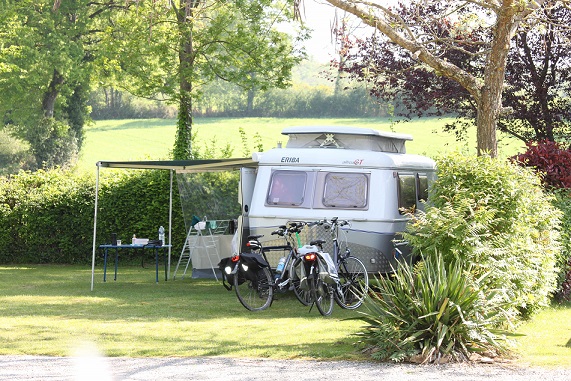 Cycling is wonderful, especially in the clean air of the French countryside! A bicycle with at least 7 gears and a reasonable physical condition or an e-bike are required. From the campsite you can cycle all kinds of beautiful laps and hardly meet anyone. Maybe a farmer on a tractor or a yellow delivery van from La Poste.
The roads marked yellow on these maps are asphalted, but there is no special signage.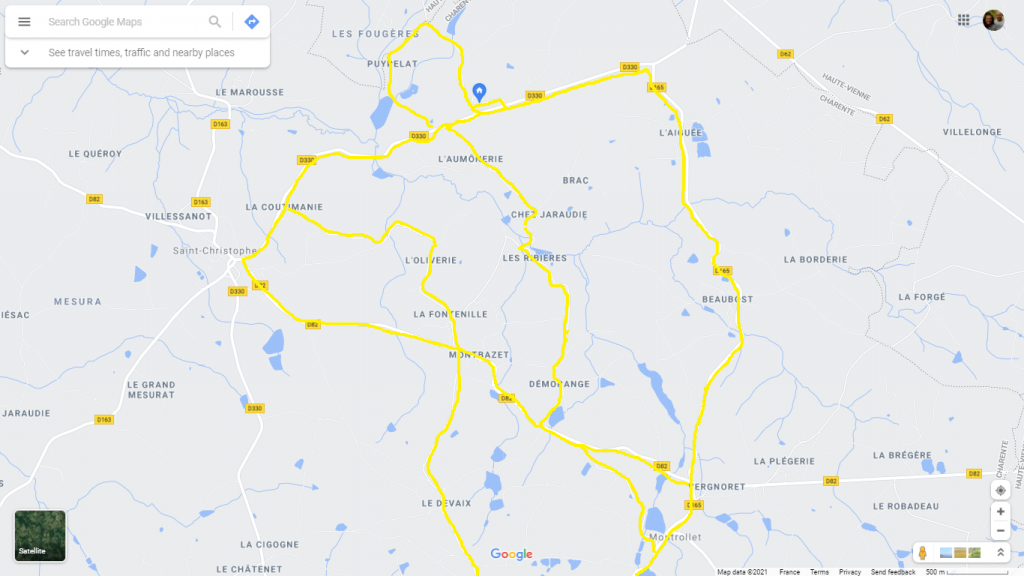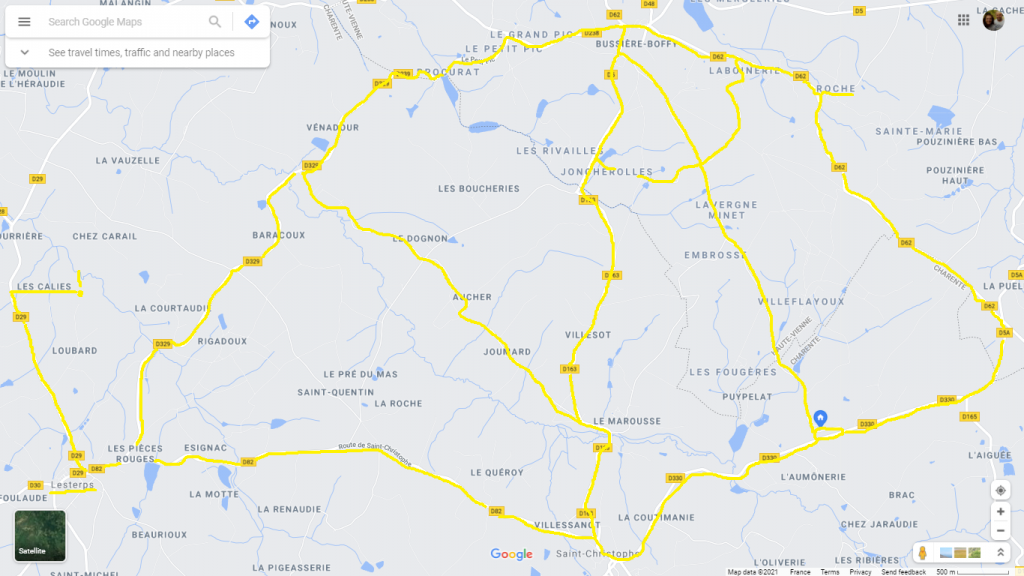 In addition, the Charente department has set out 35 cycling routes. Signposting along these routes is good. Two routes can be cycled from the campsite: route 49 Brigueuil and route 42 Confolens Est. These cards are also available at the campsite.
On the page "surroundings" we give a taste of what there is to see and do in the area. You can also cycle to a number of places:
With a mountain bike
For the sports enthusiasts there are the newly marked and well-marked VTT routes. VTT stands for "Vélo Tout Terrain", French for "mountain bike". You can find the VTT route set out by the Charente department here. More VTT routes in the Charente can be found on this webpage. But there are also many VTT routes in the nearby department of Haute-Vienne. You can also enjoy yourself on your mountain bike from the campsite on the countless, often steep and rocky country roads.
More cycling
Of course there is much more than we can describe here. On this page you will find all the marked cycling routes in the Charente. One more tip: the vélorail from Confolens to Manot and back! And additionally at the campsite we have a lot of information and hundreds of kilometers of routes.
Rent-a-Bike
Finally. Don't want to bring your own bike (s)? Then there is the possibility to rent bicycles through Bike Hire Direct. They offer complete packages for the whole family, including accessories such as helmets, bicycle locks and child seats. They bring the bicycles to En Campagne and collect them here after the rental period.